Good Friday, my friends! It's been a while...I've been so busy at
work
! Speaking of work...you should like us on
Facebook
. It's much appreciated :) Here are some cute things I'd like to share...
1.
I really love this little sign for the bride and grooms chairs. Its different and adorable. Found
here
.
2.
There is something just so simple and pretty about colorful confetti. I love how they put it in those books...Found
here
. Also, her dress is lovely.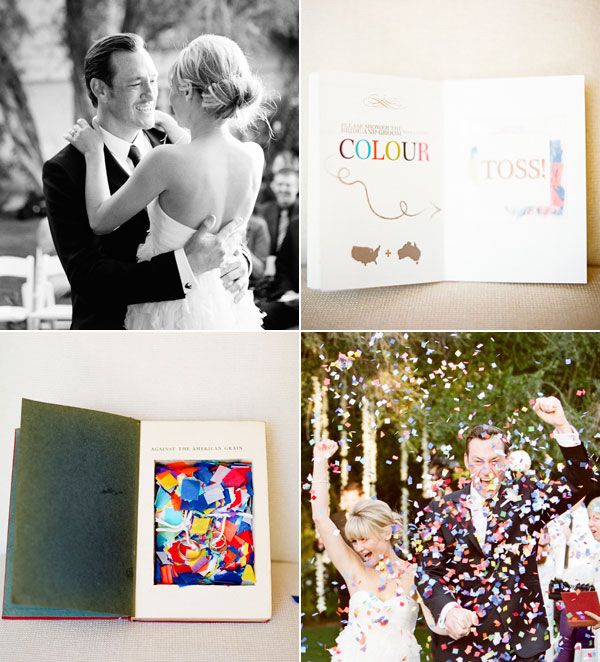 3.
I just need to let you in on my yearning for a kitten...an orange one preferably (I had two orange ones growing up and they were the best). When I get my own place this is the first thing on my agenda. All images found on weheartit.com.

4.
When I get my kitten, I will give him one of these to live in. Found
here
.